Join the Green Energy Revolution:
All across America, millions of businesses and homeowners have embraced renewable energy as a means of lowering their energy costs.  McDonell Electric, Inc. is front and center in this effort by designing, installing, and maintaining solar power plants throughout the Golden State.  In 2016, for the second year in a row, renewable energy dominated all other new energy generating sources in the United States.  Of these renewable energy resources, solar was king, with more solar capacity installed than any other source.  The reason for this is simple, solar energy is now a proven resource that has achieved parity with fossil fuels.  Renewables are no longer "alternative" energy – they are today's energy.
Of all the renewable energy types available, solar is the easiest, fastest, and most affordable to deploy quickly.  The p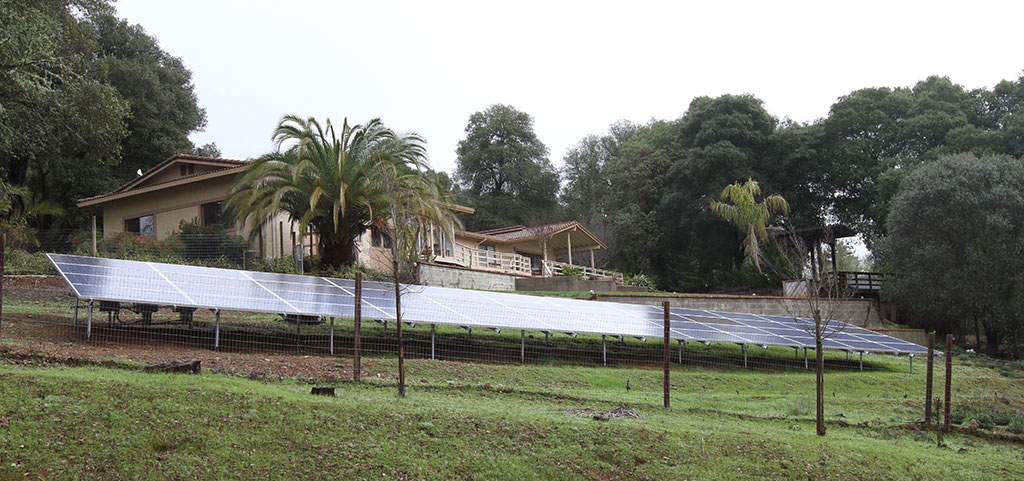 ermitting process is far easier than it was, and for the most part, a breeze to get through.  It is possible for a commercial installation to go from contract to live plant in as little as three months.  Even with Net Metering 2.0, the savings to your bottom line can be substantial.
Is Solar Right For Me?
Not all customers are solar customers.  You can have a great site, but little usage, or you can have tremendous usage, but not enough area to really offset much.  Leased property is not necessarily a barrier to solar if your lease is longer than your payback, but it's a case by case basis.  Through PG&E's Net Meter Aggregation we can now take multiple meters on your site and tie all those accounts to a single solar installation with a single connection to the grid.  This works out well for agricultural customers where there may be multiple meters for farmworker housing, wells, pumps, tasting rooms, etc.  McDonell Electric, Inc.'s mission is to provide maximum offset of your energy costs using only the highest-quality materials, while providing the best financial performance of the asset.  We're never going to sell you something you don't want or need.
The Process:
Making the decision to go green is easy, and McDonell Electric, Inc. is here to help walk you through it.  It all starts with your energy usage.  First, we use UtilityAPI to obtain your usage from the utility.  We send out an email form letter so you and your staff can follow the instructions allowing PG&E to send your data to us.  Simple, clean, done.
Next, after we receive your data, we evaluate your usage to size a system using HelioScope, a cloud-based software program that allows us to produce a preliminary design, model your potential energy production, and import that into Energy Toolbase, another cloud-based tool that helps us crunch the numbers and evaluate which system size and rate tariff will give you the best payback.  Sometimes this is a back and forth process, we might change the system orientation, change the module size, or even the form factor of the module to assist in crafting the proper-sized system to give you the best offset.
Our systems are bespoke, we really get into the weeds on the best system for your site, hand-crafted to provide you with the best financial performance.  When we give you our number, it is the best and final number; no multiple meetings, no back-and-forth.  We ask all the right questions up front, do as much due diligence as possible, and craft a solar solution to save you the most on your energy costs.
Crafting a System That's Built to Last:
Once you are ready to proceed, we can begin the design process, permitting, and then construction.  We select only the best manufacturers with proven track records, sound warranties, and fully bankable by most all lenders or PPA's.  We work closely with your facilities manager to determine the best route for conduit and we partner with you on your system, to make it a clean, painless installation for everyone on the site.  All of our systems are required by law to have a 10-year bumper-to-bumper warranty.  Because of this, we select only the best equipment and install it with the highest level of workmanship.  All our systems are wired and interconnected by California state-certified Journeymen Electricians.
Operations & Maintenance:
After the job is complete, McDonell Electric, Inc. offers comprehensive O&M programs to help you maintain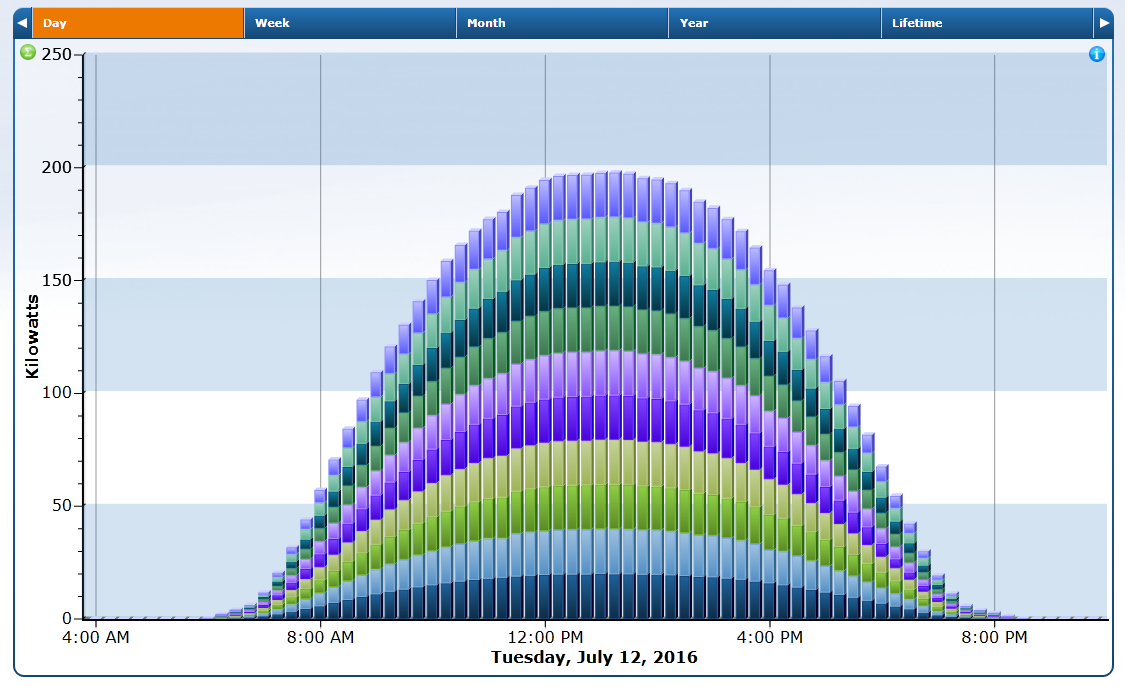 your asset and keep it functioning at optimum performance.  Warranty and O&M are not the same; a disciplined O&M program is needed to keep your system operating at optimal conditions, systematic checks to determine system performance, and preventative care to ensure the continued long-term performance of your investment.
Care for Orphaned Systems:
Perhaps your system was installed years ago and the company who did the original installation is either out of business or was acquired by another company.  These "orphaned" systems deserve the best care, and McDonell Electric, Inc. stands ready to help you gain the upper hand on deferred maintenance these systems sometimes experience.  We can sometimes repair older equipment, replace dead or broken modules, and update the system with the newest technology.
Third-Party Installs:
McDonell Electric, Inc. loves EPC's!  Once you've closed the deal, and drawings are out of plan check, let McDonell Electric, Inc. install the system for you, using either your quality control or our own.  Our team of professional Journeyman Electricians know how to install solar right.  We offer AC & DC construction of ground mounts, carports, and roof mounts on all commercial and industrial projects throughout the PG&E service area.  Full-service design and installation of these systems is available.
We Walk the Walk:
We don't just talk solar, we walk the walk also.  McDonell Electric, Inc. recently installed a 9.76kW array on our own roof this spring of 2017.  This system features Canadian Solar modules and Enphase micro-inverters.  It was designed to offset all of our usage at our office, making us 100% green!
24/7 EMERGENCY CALL: 707-791-2017
If you have an after-hours emergency and need immediate assistance, please call the number listed above to reach our on-call technician.